Numerous on-site surveys have shown that 44% of all computer monitors and 100% of vending machines are left on after-hours.
Also, a larger percentage of computers are powered on but are left unused during the day? The average daily computer use is just 4 hours per day, meaning that approximately 35% of offices are empty at any given time during the workday.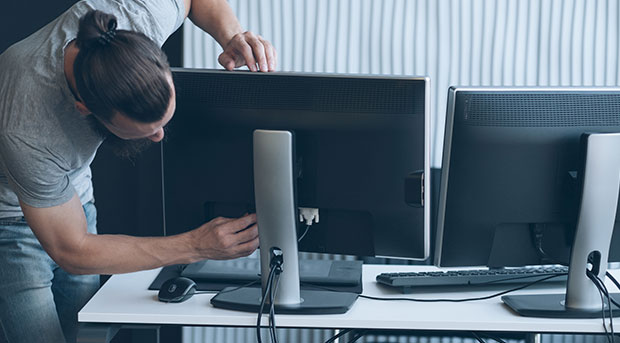 Plug Load Solutions
VendingMiser
Reduce vending machine electric costs 30-50%
Keeps the drinks cold
Approved by cold drink distributors such as Coke & Pepsi
Extends vending machine equipment life – Fewer Repairs
CoolerMiser
A typical cooler uses approximately 460 watts or about $322 per year depending on prevailing electric rates
CoolerMiser utilizes a Passive Infrared (PIR) Sensor to determine occupancy in the area around the cooler
Keeps the drinks cold
SnackMiser
A snack machine lighting and electronics typically draw 80 – 100 watts 24/7 including Holidays
Automatically powers down the snack machines when the SnackMiser senses 15 minutes of inactivity
OfficeMiser
Cuts electric costs by as much as 50%
Turns off the computer monitor automatically when no one is around
Extends equipment life
Exceeds Energy Star by as much as 30x
No more software conflicts
UTILITY INCENTIVES AVAILABLE
Utilities provide financial incentives for Plug Load Efficiency
Conservation Solutions will complete all the paperwork
Tell us about your plug load efficiency needs. We can help.
Vending Product Features:
VendingMiser is invisible to users
Equipment is powered up when anyone approaches the machine, and is powered down when the area is vacant.
Product integrity is maintained
VendingMiser measures ambient temperature and compressor current, repowering the vending machine as needed to
ensure that cold product temperature is maintained.
VendingMiser use has been approved by Coke and Pepsi
VendingMiser has been tested by The Coca-Cola Company and The Pepsi-Cola Company and they have concluded that the VendingMiser has no impact on product quality or on the vending machine.
Product is always available for vending
The customer never sees a powered down vending machine.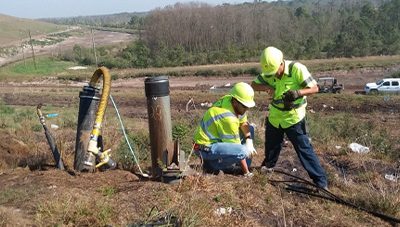 Landfill Leachate Collection Systems (LCS) can often suffer from excessive scaling and clogging of piping systems, pumps, etc. Conventional remediation methods include expensive hydro-blasting and/or acid cleaning but the problem quickly returns. Problems with scale...
read more