A variety of hydronic heating or chilled water systems can be equipped with these energy-saving, award-winning additions. It is reasonably priced and widely accessible.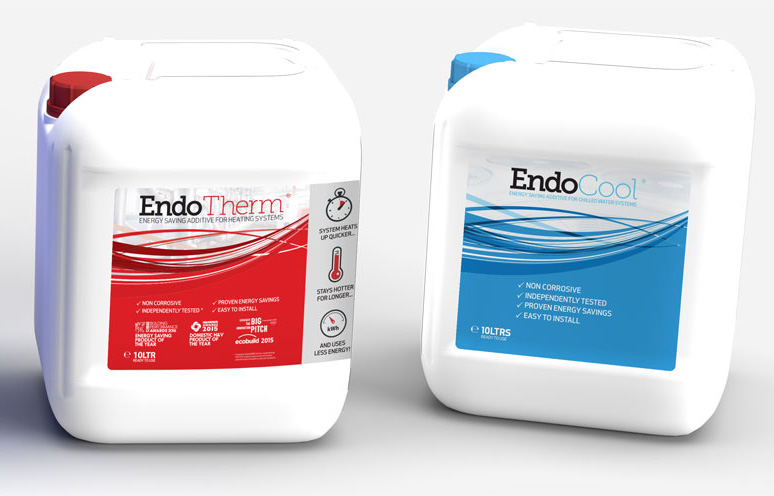 EndoTherm
EndoTherm is a multi-award winning additive for use in any water based (hydronic) heating system. By altering the surface tension properties of the fluid inside the heating system EndoTherm improves heat transfer and energy efficiency by up to 15%.
Due to the surface tension of fluid and imperfections in materials inside heating systems optimal thermal contact is not made.
When dosed EndoTherm stably changes the surface tension of the fluid by over 60% while remaining non-corrosive.
This increases the thermal contact which improves heat transfer rate and efficiency.
Resulting in rooms reaching determined temperature quicker and staying warmer for longer.
Return water temperature is lower which allows boilers to condensate more efficiently and recover more latent heat.
Less fuel is consumed to maintain thermostatically set temperature.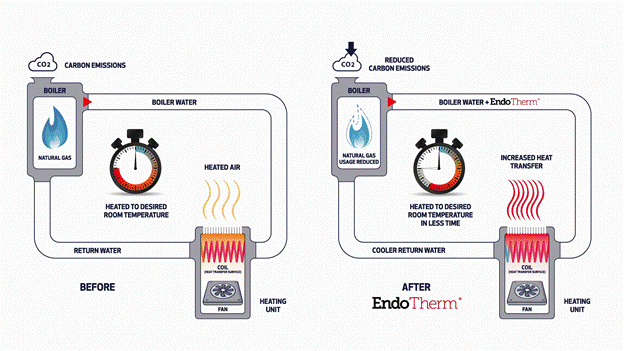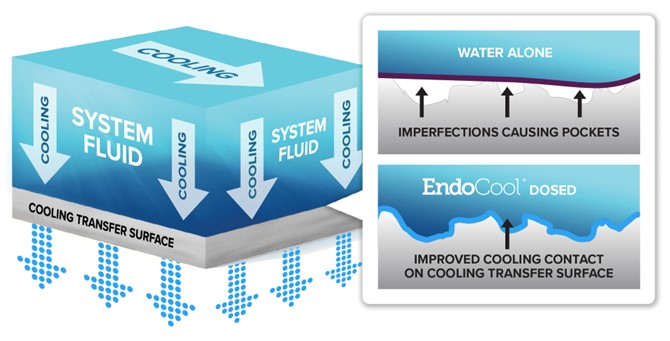 EndoCool
According to estimates, 40% of the world's electricity is used for air conditioning and building cooling. Many commercial and industrial cooling systems rely on chilled water to distribute cool air around a building. These electrically driven systems can be a large expenditure for building owners and operators. EndoCool is a product designed for chilled water systems to reduce energy consumption and carbon footprint. Like with EndoTherm, EndoCool works by changing the physical and thermal properties of water to improve the cooling transfer efficiency and performance of HVAC chilled water systems.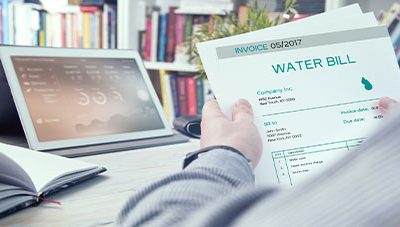 Conservation Solutions is highly effective in designing water efficiency programs tailored to meet your budget. We take a comprehensive look at opportunities to reduce water use by increasing efficiency. We work closely with customers to dramatically reduce water use in buildings by identifying and installing state of the art technologies that best meet the unique needs of your building or facility.
read more