Pressure Independent Temperature Control, Total Authority, Dynamic Balancing Valve and 2-way BACnet Communications
Why Dynamically Balanced Systems?
As the cost of energy increases along with the importance of environmental stewardship, proven energy savings technologies become more critical to building performance. Dynamic balancing and pressure independent control valves improve comfort and reduce energy costs. Dynamic balancing allows for fewer overall components and higher efficiencies.
The result is greater comfort, and energy savings at a lower installed price.
Did You Know?
Two out of Three buildings have indoor comfort problems
Most problems are caused by hydronic system imbalance, not by control malfunctions
A hydronic system will not function properly unless accurately balanced
System balancing devices account for less than 2% of the HVAC investment
Yet balancing can cut energy consumption by up to 35%
Why Steril-Aire?
Research conducted by Homeland Security determined Steril-Aire is 6 times more effective on average than the other available UVC systems and 150% more effective than the second best.
Steril-Aire's UVC germicidal lamps or Emitters® work better and last longer. Independent testing proves that our UVC Emitter output is significantly higher than the competition at all temperatures. It's all about the Energy Output: Steril-Aire UVC Germicidal emitter output provides a minimum of 1,225 μW/cm2 (microwatts) of energy as verified by Homeland Security. The Steril-Aire design software verifies 1,225 μW/cm2 of energy striking any point on the coil.
Why FlowCon Dynamically Balanced Systems?
The FlowCon valve line ranges from 0.273 GMP to 485 GPM with a unique advantage of being able to field adjust the GPM with a service key ( the key to a successfully balanced system)
2-Way Communications
The new SM Actuator allows you to remotely change GPM settings and on all SM PIC valve actuators you have the availability of coil GPM flow monitoring via feedback from the actuator for measurement and verification
FlowCon automatic balancing valves work with variable frequency drive (VFD) pumping systems.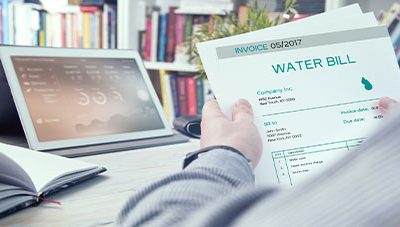 Conservation Solutions is highly effective in designing water efficiency programs tailored to meet your budget. We take a comprehensive look at opportunities to reduce water use by increasing efficiency. We work closely with customers to dramatically reduce water use in buildings by identifying and installing state of the art technologies that best meet the unique needs of your building or facility.
read more